Hello Harold,
Number one comment is that was the best band and never have we seen that many engineers actually on the dance floor. You guys truly made the whole event.
We will do it again for sure, the boss was the first one in my door yesterday.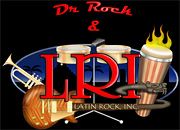 Hi friend,   
Pre Valentine Welcomes New Artist to LRI at Sapo Show
What a night at the LRI Pre Valentine Party was, featuring Masterpiece, the newest members to the Latin Rock, Inc lineup. The group, who was brought to us by lead guitarist Harold Day, tore it up with their onslaught of party dance tunes from their opening song by Bruno Mars "Uptown Funk" to their closing with "24K Magic", and all the fire in between.  
"Thank you for honoring Ben by playing at his Bar Mitzvah. The band is truly incredible!
 Hope to see you guys play some time soon."
Ok peeps... gotta give a shout out to Masterpiece.... if you are in the bay area and have a chance to see this band.... you will not regret it... they killed it at the Top of the Mark last Saturday!
Robert Lee
Top of the Mark - 11/22
"great music last nite from harold day and band members all you guys are a class act.....my legs hurt all day today from dancing all nite...thank you again"
Linda Bullis
Coyote Point Yacht Club
"Thank you for entertaining us for the past three years. You and your band members did a great job! Our employees truly enjoy listening and dancing to your music. We look forward to working with you again."
Paula Aguilar
Executive Administrative Assistant, Lockheed Martin
"Thank you and the band for the wonderful job that you did at our wedding at the Claremont Resort and Spa. From the first song of the evening people were out on the dance floor having a good time. Throughout the night my wife and I heard repeated compliments about the band. You probably heard them yourself, based on the amazing response our guests had to your music. The band created the exact atmosphere we were looking for: people were on the dance floor all night long.
People commented on the great music selections, the beautiful voices, and the style and professionalism with which the band performed. Your music and style lent the perfect combination of elegance and festivity that we were looking for at our wedding reception. We also appreciated the attention to our requests and the warm smiling demeanor the band displayed.
It was good fortune to have found Masterpiece as our memories of our wedding night are all the sweeter for your great music. Thank you and the best of luck. We look forward to calling you all for our 25th wedding anniversary."
Anthony Sturm (groom, wedding client)
"Everyone raved about Masterpiece! We had most, if not all of our attendees on the dance floor. After the auction, there was a buzz with the attendees inquiring about the name of the band for other events. Many of our attendees commented they will attend a school auction next year if the band is returning! Thanks for the incredible performance!!
Look forward to working with you this year."
Jennie Chiu
Co-Chair
Les Mysteres de l'Orient
"Thank you so much for performing for our Jerry Rice Retirement Celebration. Masterpiece was a huge hit and we thank you for it." 
Teri Ramos
Events Management Specialist 
San Francisco 49ERS
"I can't thank you and the band enough for playing at Maria's party. The band made the evening incredibly special. Your musicians and singers are superb. I wish I was down in the Bay Area more often so I could check ya'll out at some of your other gigs. Thanks again so much!!
Maria was blown away."
Loretta